Shootin' School Basketball's mission is to teach and develop basketball players of all ages and skill levels offering them the opportunity to learn the skills necessary to take their basketball game to the next level while instilling life-lessons and values such as character, teamwork, discipline, respect, and sportsmanship.
ANTHONY PASSALACQUA
Owner / Head Instructor
Coach Anthony has been training basketball players for the past 10 years. He played High School basketball at Wagner High School on Staten Island where he was a 1,000 point scorer. He then walked on and played 2 years for the Wagner College (DI) Men's Basketball Team. Later, he transferred to Steven's Institute of Technology (DIII) where he played a significant part in the programs first NCAA DIII Sweet 16 appearance. Anthony was a captain in his senior year. That year he became a 1,000 point scorer at the college level. He broke many of the schools shooting records (3 pointers in a career (239), 3 pointers in a season (99), 3 pointers in a game (10), 3 point FG's per game (6th in the nation, 3.8), 3 point FG percentage (18th in the nation, 41.3%). Anthony has also been a coach of the Staten Island Stingrays AAU basketball program for the past 9 years. In addition, he is the Co-Owner and founder of Because We Can Sports, an Integrated Sports Program that works with young athletes that have disabilities.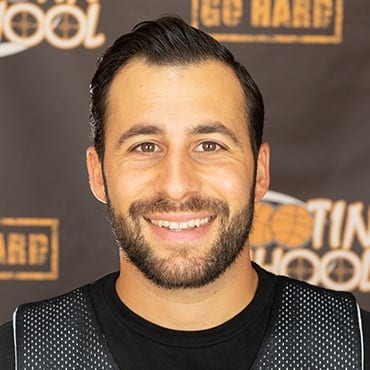 MICHAEL PASSALACQUA
Scheduling Director / Head Instructor
Coach Mike has been training youth basketball players for the past 10 years. He played High School Basketball at Wagner and played a few games at the varsity level as a sophomore. He played an integral roll during his senior year when Wagner High School made it to the SIHSL Championship game. After high school, Coach Mike volunteered for 2 years as the assistant coach to Richie Buckheit for the Curtis High School Varsity Basketball Team. Coach Mike is passionate about teaching the youth and is currently a Certified Physical Education teacher.
SAL FABOZZI
Director Of Trainer Development / Head Instructor
Coach Sal was the Head Coach at ASA College (NJCAA, DI) in Brooklyn, NY. After playing four (4) years at St Peter's High School, and being a part of 2 championship teams, he moved on to play three (3) years at Wells College. After college, he starting building up his coaching career. In the past few years, Sal has coached for Curtis High School Boys Basketball (3 years), St Patrick's School in NJ (1 year), and ASA (Assistant Coach, 1 year). Sal is the Co-Owner and founder of Because We Can Sports, an Integrated Sports Program that works with young athletes that have disabilities.
JOE NESCI

Director Of Trainer Development / Head Instructor
Coach Nesci was the Head Coach at New York University Men's Basketball from 1989 until his retirement in March 2018. Nesci has coached more games (782) and recorded more victories (512) than anyone else in NYU program history. Since his retirement, Coach Nesci has remains very active in the basketball community. Currently, he is coaching with a local High School Program and a local AAU program on Staten Island.
KEVIN SWANBERG
Director of Community Relations
Coach Kevin walked onto the CSI Men's Basketball team as a freshman and by his junior year he was named a team captain. He kept his title as team captain until the end of his senior year. Coach Kevin played for the St Peter's High School Boys Basketball team in High School. After college, Coach Kevin coached at Moore Catholic for the Boys Freshman team. He is also the Scheduling Director and a Lead Trainer for Because We Can Sports, an Integrated Sports Program that works with young athletes that have disabilities.
ANDREW KARTALIS
Instructor
Coach Andrew is currently on the Men's Basketball Team at the College of Staten Island. He was a 4 year player at St Peter's High School and was a part of the 2014-2015 championship team. As a senior he participated in the Staten Island Jacques Game and was selected as part of the 2015-2016 Staten Island CHSAA All-Division Team. Coach Andrew loves training young players. He has experience as a summer camp counselor and also dedicates time to working with Because We Can Sports, an Integrated Sports Program that works with young athletes that have disabilities.
CHRIS FABOZZI
Instructor
Coach Chris played basketball since he was a biddy. He wound up playing at CSI where his team went on to win the CUNY Championship in 2017-2018. He was a 3 year Varsity player at Curtis High School. In his senior year he led Staten Island in 3-point field goal percentage and averaged 4.4 3's per game! He was part of a Curtis team that made it to the AA PSAL City Semi-Finals; only 1 other team has ever made it that far from Staten Island. Coach Chris has been through the Shootin' School curriculum as a player and now as a coach! Coach Chris also trains for Because We Can Sports, an Integrated Sports Program that works with young athletes that have disabilities.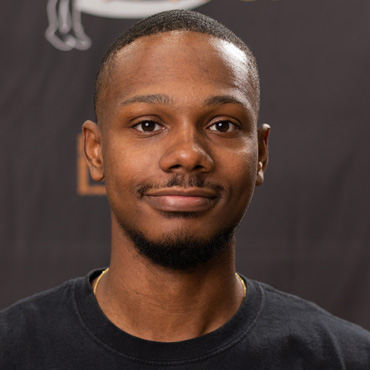 DANIEL WALLACE
Instructor
Coach Dan played two years of varsity basketball at CSI/McCown High School. After graduating, he did not want to let basketball out of his life completely. He immediately signed up to be a referee for the Catholic Youth Organization. Coach Dan has been a referee for over 2 years and has a great understanding of the game. He builds great rapport with young players and teaches them the fundamentals they need to succeed on the court.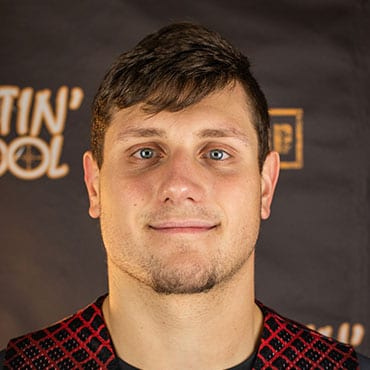 THOMAS BOGDAN
Instructor
Coach Tommy has been training players for the past 5 years. He brings an energy and enthusiasm to training that is unparalleled. He has the ability to connect with high level basketball players and also specialized in training players with special needs at Because We Can Sports; an Integrated Sports Program that works with young athletes that have disabilities.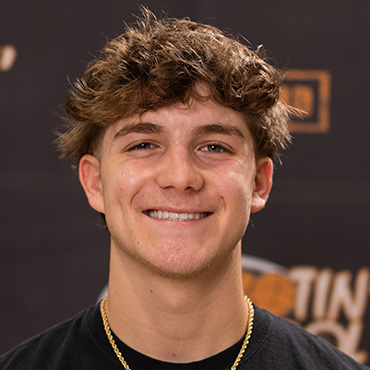 LOUIS ALDORASI
Junior Instructor
Coach Aldo became obsessed with basketball at the age of 5. He is currently approaching his senior year at St. Joseph by the Sea. Aldo has played all 3 years and is currently on the varsity team. For his sophomore year on junior varsity, Aldo was named captain and received MVP honors. Aldo has played for the Staten Island Stingrays from 3rd to 11th grade. He began training for Shootin' School 3 years ago. Nothing makes him happier than sharing his basketball knowledge and getting players to the next level.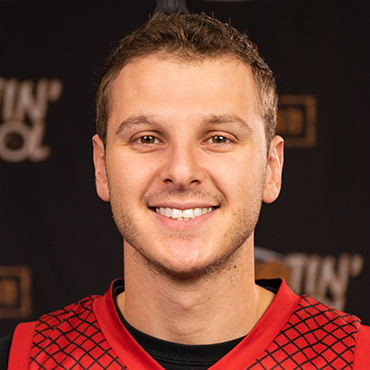 ZACHARY STEIN
Assistant Director Of Operations / Instructor
Coach Zach joins the Shootin' School Team with expertise both on and off the court. At Port Richmond High School, Zach was a multi-sport athlete playing basketball and baseball. He's participated with The Unity Games, first as a player and also coached two teams. At SUNY College at Cortland, Zach was a board member of the Sport Management Club, having been an event coordinator for the men's and women's D-III basketball teams. Coach Zach is always full of energy and will put your dribbling skills to the test!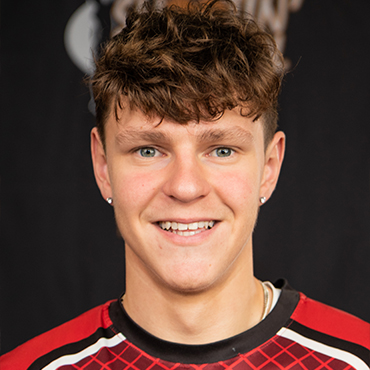 JOHN "JJ" LETENDRE
Junior Instructor
Coach JJ is a senior on the St. Peter's Boy High School basketball team. As a junior, JJ and the Eagles went on to repeat for a third consecutive year as Staten Island High School Champions. He is currently being recruited by many D-II, D-III schools. As a Junior Varsity Captain, JJ logged the most minutes of any player on the team. Coach JJ played AAU basketball for the Staten Island Sharks and was a key component in finishing in third place in the elite AAU Championship in Orlando, Florida. JJ also volunteered as a referee and coach at St. Joseph's Summer Basketball Camp in Middletown, NY. He is an excellent tutor and instructor of children of all ages.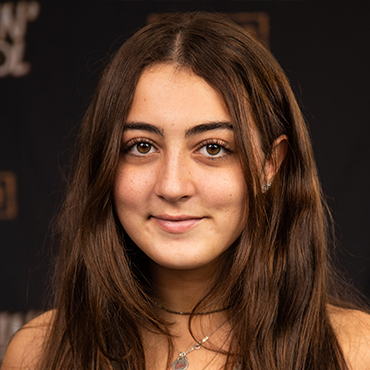 LIA SAMUELS
Junior Instructor
Coach Lia is a junior in high school at Notre Dame Academy and has been playing basketball since kindergarten and travel basketball since the third grade. In elementary school, she played for Sacred Heart and continues to play high school ball at NDA. Lia has been to the championship 3 times and was named captain sophomore year. Coach Lia has been training with Shootin' School since 8th grade and loves training whenever she can!
GIANNA SAMUELS
Instructor
Coach Gianna is currently a member of the Widener University Women's Basketball Team. She's been playing basketball for 13 years and played 4 years of High School basketball, including 3 years on varsity at Notre Dame Academy. Gianna played in the Jacques Classic as an 8th grader and won the city championship as a freshman. In her senior year, Gianna scored 1,023 points to cap off an amazing High School career. She's been training as a Shootin' School-er with Coach Anthony since the 5th grade. Gianna started training as a coach last year and enjoys coaching the kids because she loves to help them improve their skills and have fun.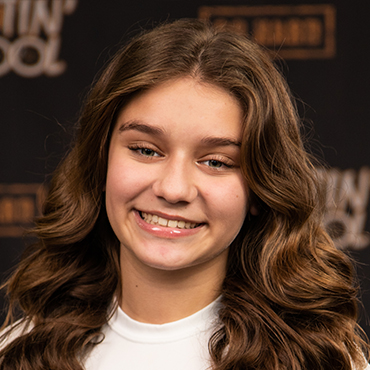 ALEXA "LEX" BELISARIO
Junior Instructor
Coach Lex has been training with Shootin School for 5 years and also trains at other summer camps. Alexa played CYO basketball with St. Teresa where she contributed to back-to-back state championships. She is currently a sophomore at St. Joseph by the Sea High School where, during her freshman year, won the city championship. Coach Lex enjoys training young players who appreciate learning the game as much as she does.
CHRISTIAN MALDONADO
Instructor
Coach Christian's love for basketball began at 7 years old! He's played AAU basketball from 4th grade to his junior year of high school. As a freshman at St. Peter's High School, Christian helped in winning the championship. He then transferred to CSI/McCown where he played for the next three years, ultimately being nominated to play in the Jaques Classic. Coach Christian has been training at Shootin' School for more than a year now and absolutely loves helping kids improve their game in any way he can. In the future, he wishes to one day have a team of his own.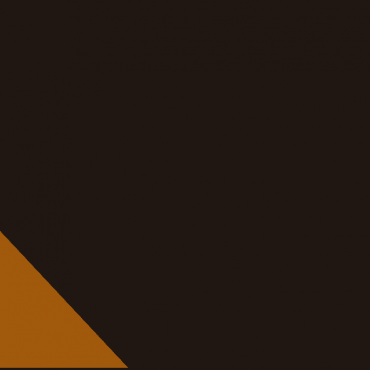 DOMINIQUE "NICKI" TOUSSAINT
Instructor
Dominique Toussaint is a Staten Island native that has made it through the ranks of the game. Starting her career at Christ the King, Dominique was ranked amongst the Top-25 players in the country and selected for the 2016 Jordan Brand Classic All-American Game. She continued on to become a four year starter for the University of Virginia in the ACC, and finished amongst the Top-20 scorers and Top-10 assists for the program. After graduating, Dominique began her professional career in Iceland and continues to add to her playing resume. Her knowledge and experience of the game has helped her teach and inspire the next generation of hoopers.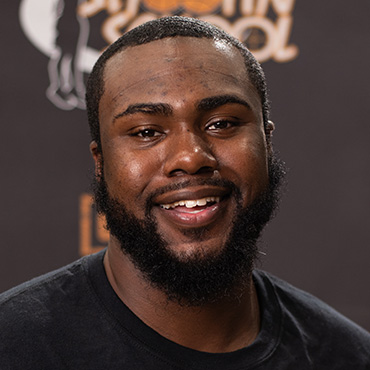 JERMAINE "MAINE" ANTHONY
Instructor
Coach Jermaine has been training for Shootin' School for over a year now and loves helping kids become better athletes and putting smiles on their faces. Jermaine had quite the high school career at Curtis, he won four championships, named tournament all-star, All-First Team Staten Island, Third Team New York and played in the Jaques Classic. Coach Maine has goals of one day playing overseas and continuing his playing career.